Let's go to the Bangladeshi traditional pitha festival
Let's go to the Bangladeshi traditional pitha festival
Pitha festival is associated with Bengali traditional culture. Thirteen Parbans in the twelve months of Bengali. Bangladesh is a country of sixteen seasons. Every season is inextricably linked with our Bengali culture in its glory. When we talk about pitha pies puli nadu, the winter season is upon us. Its impact on Bengali society and national life is undeniable. Due to the influence of urban life, today we have forgotten the rural traditions of pitha, pies, puli. And now pitha festival is organized in the city to remind us of this past tradition. Every winter, house-to-house Pitha Puli festival begins.
Shruti Sylhet, one of the organizations in Sylhet, has organized Pitha Utsav every year, coming out of western culture. This event is being organized for one and a half years. This Pitha festival is organized in Sylhet every year in the coming month of the new century. This event starts after sunrise like every year. On one side the Pitha Mela is on the other side cultural events.
Various types of pita
People came from different parts of the country with stalls. There are more than half a hundred pitha stalls with different names. Grameen Pitha House, Chandrapuri Charai Bhati, Mithai House, Bandhabhi Pitha House, Nakshi Pitha House, Sankranti, Chittagong Pitha House. Each pie has a different taste. Some are sweet, some are salty and some are salty.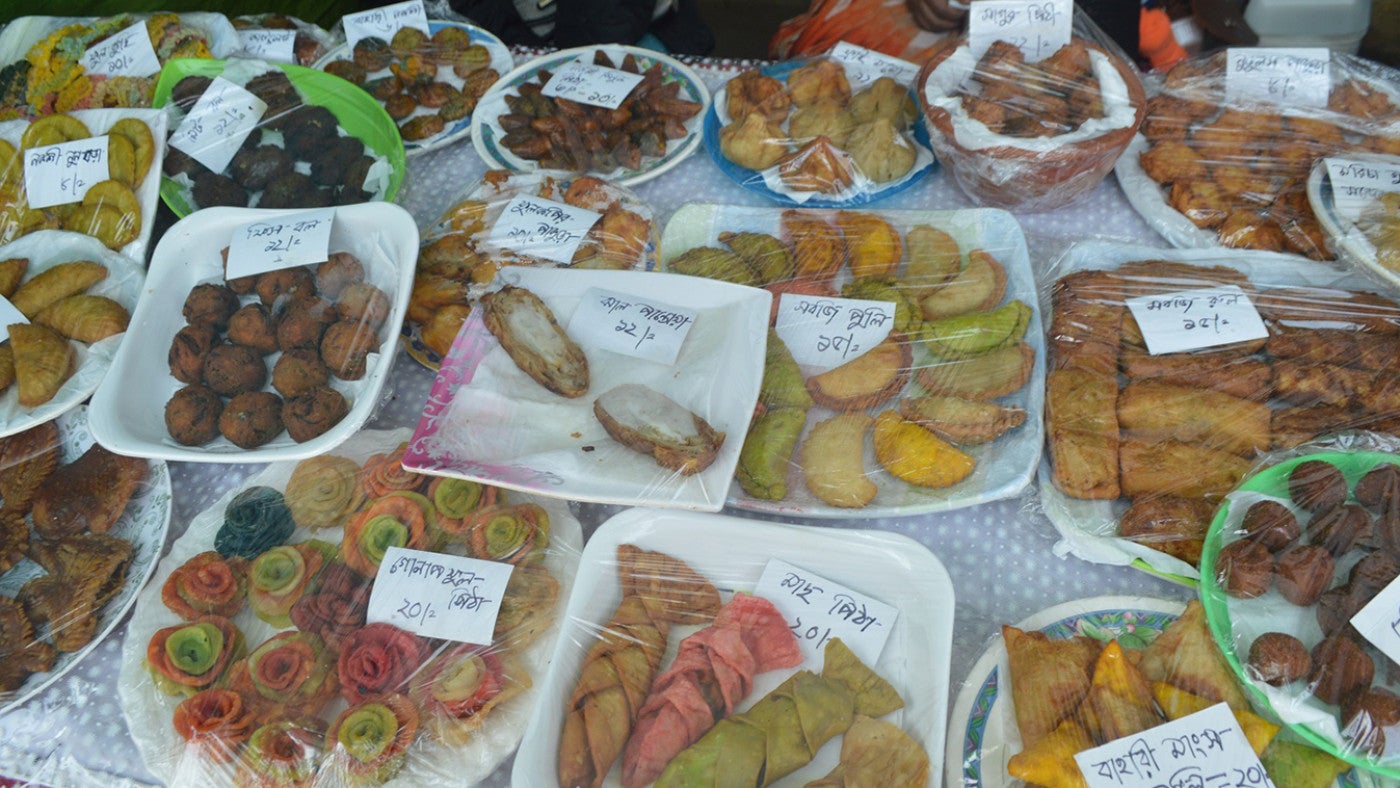 I also saw variations in the names of the pitha, Vapha pitha, Chunga pitha, Birin rice pitha, Mugpuli pitha, Anutun, Kalsi pitha, Chandra puli, Chai pitha, Mukhshala pitha, Saree pitha, Hridyo Haran pitha, Pav pitha, Poppy seed pitha, Naksha pitha, Bak Pitha, Sures Pitha, Dudh Puli, Patti Sapta, various types of sandesh and many other types of pitha are endless. If you go to taste pitha in all the pitha stalls, you will pass almost the whole day. Pitha is served neatly in every stall. In the day-long event, everyone, regardless of religion, caste, color, participates in the festival of nature. At this time, pitha festival is organized like every other time.
This year Shruti Pitha festival will be organized on Friday 20 January 2023. Those who go to Sylhet for the purpose of travel can easily visit the Shruti Pitha festival. 
How to come 
If you want to see pitha festival, you have to go by bus/train to Sylhet, the fare will be Tk 350 to Tk 1200. After that you have to go to Miremmaidan, pitha festival grounds. This pitha festival is held in the month of January every year.